COMMERCIAL TRENCHLESS PIPE LINING IN GLENDORA, CA, AND NEARBY AREAS
Commercial Trenchless Lining is among the most sought-after modern-day plumbing solutions. Our team of expert plumbers is aware of what an uncomfortable situation leaking pipes can cause to your employees and customers. Therefore all our services focus on delivering on three things: cost-effectiveness, quality and expeditious delivery of services. Hence, making our team your trusted plumbing solutions partner gives you the peace of mind you need knowing that you are in good hands.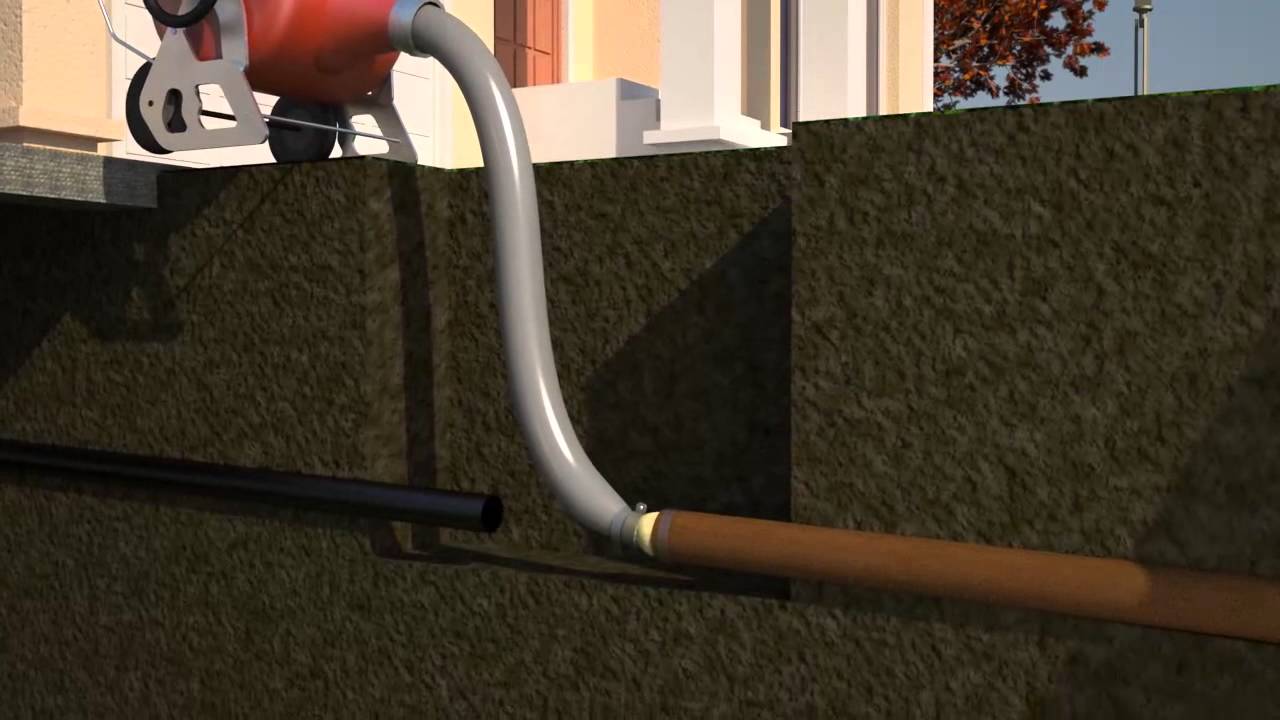 WHAT IS COMMERCIAL TRENCHLESS LINING?
When an aged or broken pipe leaks, the most dreaded property destruction used to be the only solution. Digging up your beautiful landscaping and well-cared-for laws, is less likely to happen today because of commercial trenchless lining technology. Hiring The Sewer Surgeon means you get to retain your property's ambiance at the end of the day.
With the use of Trenchless Lining, a technique that involves the creation of a pipe within the pipe by using special epoxy resins. We can eliminate all invasive procedures that can destroy part of your property. Cured-In-Place-Pipe (CIPP) is widely accepted for use in both sanitary and sewer lines. It's a seamless, jointless, pipe-within-a-pipe used to rehabilitate pipes, eliminating the high costs of digging in congested and environmentally sensitive areas.
WHAT DOES THE TRENCHLESS LINING PROCESS ENTAIL?
Many underground pipes and sewer line systems are over 100 years old but age is not the only factor toward damaged pipes. The amount of water or sewage running through lines at a given time typically helps determine the life of the pipe or sewer line. Waterline and sewer line system upgrades and repairs, when performed by traditional "dig and repair" methods, can get expensive and can disrupt your business. The trenchless lining is a very cost-effective solution.
Here are some of the steps we undertake during the Trenchless Lining process:
Diagnosis
A sewer line or any other plumbing system may consist of more than one pipe. In such a case, it might prove challenging for you to accurately determine where the leak is coming from. The first step is in diagnosing the line to determine the exact pipe with the leak. The next step will be to find or create a small hole to reach the damaged area of the pipe. The hole size is usually tiny; hence, it won't have any major impact on the property.
Cleaning of the pipe
Over time pipes accumulate debris and can even have roots growing inside of them. To deliver a perfect job, our team ensures that the pipe's initial diameter is restored before commencing the lining process. If you are wondering how the cleaning is done, first, understand our team is all about cost-effective modern-day plumbing solutions. Therefore we use a procedure known as hydro-jetting whereby we use high pressured water to eliminate any external material like roots and other debris that might be clogging the sewer line system.
Installation of the trenchless liner
Our team ensures that they get an accurate measurement of the pipe before beginning the trenchless lining procedure. Once that's completed, the liner will be cut according to the measurement found. Epoxy is then mixed and poured into the liner. Our team then proceeds to install the saturated liner into the pipe, subsequently commencing the curing process.
The entire installation and repair process is done from above ground. A special epoxy resin serves as the structural strength for the new pipes. The trenchless liner is formed without any damage to the surrounding area. Depending on the size of the repair, the process can take up to a few hours to complete.
INVERSION METHOD
When only one access point is available, inversion may be needed. This trenchless technique is quite capable of adhering hundreds of feet of the liner against an inner pipe system in seconds. The commercial trenchless lining is a highly effective process for repairing large areas of sewer lines, that can save you from all your pipe troubles. In both terms of repairing your sewer line system and fixing your sewer problem, you will save time and money. In fact, you could save as much as 35%, huge savings on your companies budget with our commercial trenchless lining installation and repair services.
Inspection
Our team will not leave your property without ensuring the intended results have been achieved. Once the trenchless lining process has been completed, a video camera inspection will be run through the pipe to ensure that the process was successful. If you are having any sewer or drain problems, don't hesitate to reach out to The Sewer Surgeon. We are always ready to come to your help.
GET A FREE ESTIMATE
We are more than happy to give advice and make recommendations on which solution is most suitable for your needs. If you need commercial trenchless lining services, don't hesitate to call for an appointment! We offer free estimates for all plumbing services and include written quotes. At The Sewer Surgeon, we offer competitive pricing all day, every day. Ask about our coupon specials, call us today at (855) 650-7867.
We also offer Residential Trenchless Lining Services.