COMMERCIAL WATER LINE REPAIR REPLACEMENT
The water line system is among the most important components in a commercial building. Therefore as a building owner or occupier of a building, it is crucial that you (at all times) keep in touch with a team of expert plumbers. We understand that finding a trustworthy and competent plumber to help fix your water line system can be challenging.
The smallest leak or blockage in your sewer or water line can spell big trouble for your commercial business. There have been big advancements in plumbing technology over the past few years, that have allowed The Sewer Surgeon to provide more efficient sewer and water line repair or replacement services. With the advanced techniques used to diagnose your commercial water lines issues, repairing or replacing your water line is no longer a messy or costly proposition.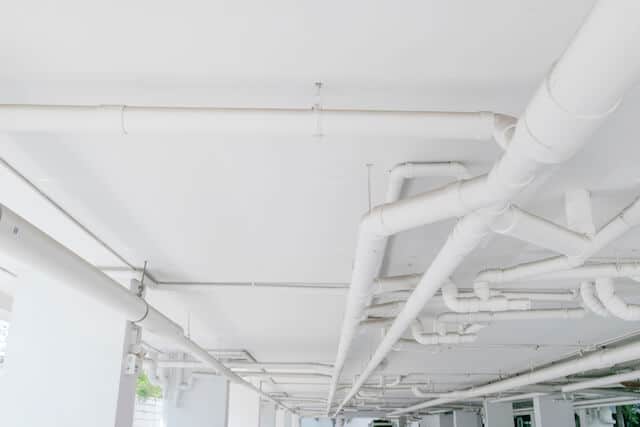 THE BENEFITS OF COMMERCIAL WATER LINE REPAIR OR REPLACEMENT
Services offered with due attention to modern-day technology
Our team is up to date with all the modern-day technology being used in the plumbing industry. We ensure that we deliver our services to you using the latest technology, such as trenchless sewer line repair and pipe bursting as a way to help you cut on costs and expedite the process. Thus, restoring water supply to your business quickly, save you money.
Commercial Water Line Repair & Replacement is cost-effective
The modern-day technologies and techniques used by our team of expert plumbers are all about saving you time and money. Commercial water line repair replacements that require digging can have a major financial impact on your business because the digging itself causes further damage. This type of purposeful damage will need repair after the water line repair replacement is finished. This means a loss of time and money for your business.
Better Water Flow
Over time, your water line can develop a buildup of mineral deposits. In more extreme cases, the diameter of the pipe can decrease causing the water line to become clogged and preventing the water from flowing freely. This can leave you with a drip in the shower or a constant annoying trickle from the faucet.
The Sewer Surgeon is the best in the industry, having handled many commercial water line repair and replacement jobs and other water line repair services. We understand the importance of water pressure and how it affects both your employees and customers.
WHAT ARE THE MAIN SERVICES PROVIDED BY OUR TEAM?
The water line is one of the main components of a plumbing system often neglected or left unattended for long periods of time. When a water line breaks, the damage the leaking water can cause can be extensive, leading to costly repairs that could have been avoided. Just like every other part of a plumbing system, water lines can also become faulty, more commonly due to age and deterioration.
The damage caused by a leaky main water line can be extensive and can have serious consequences. Commercial water line repair replacement services are offered by The Sewer Surgeon to help restore the function of a deteriorated or aged water line. If the damage to the water line is minor, our commercial water line repair services can help reinstate the water line to its initial state quickly. In cases of more extreme damage to your commercial water line, our team will work quickly to repair the damage.
GET A FREE ESTIMATE
We are more than happy to give advice and make recommendations on which solution is most suitable for your needs. If you need commercial water line repair & replacement services, don't hesitate to call for an appointment! We offer free estimates for all plumbing services and include written quotes. At The Sewer Surgeon, we offer competitive pricing all day, every day. Ask about our coupon specials, call us today at (855) 650-7867.
Residential Water Line Repair or Replacement Services are also available.