RESIDENTIAL HYDRO-JETTING
WHAT IS HYDRO-JETTING?
Hydro-jetting is a truly professional solution to plumbing clogged drains. It is best described as power washing for pipes. The process of hydro-jetting in the plumbing world involves a very high pressure water hose that is equipped with a specialized water nozzle. The hose shoots water through the line at very high pressure while also sending spinning jets of water behind it while it snakes through the pipe.
The forward spray breaks up any material that is causing the clog and forces it through the pipe. While the spray shooting towards the back cleans up the remaining mess by scraping the residual material away from the sides and creates a backwash of water that forces the remaining material down the drain.
Hydro-jetting plumbing equipment can produce very high pressures when needed to remove serious clogs that can be dangerous. Given these pressures (as high as 60,000 PSI), it's best to leave this type of work to trained professionals.
Hydro-jetting is the ideal solution for clogged drains and sewers and can be used to clear out heavy blockages efficiently. Hydro-jetting also works great for preventative measures to keep pipes clean and in working order.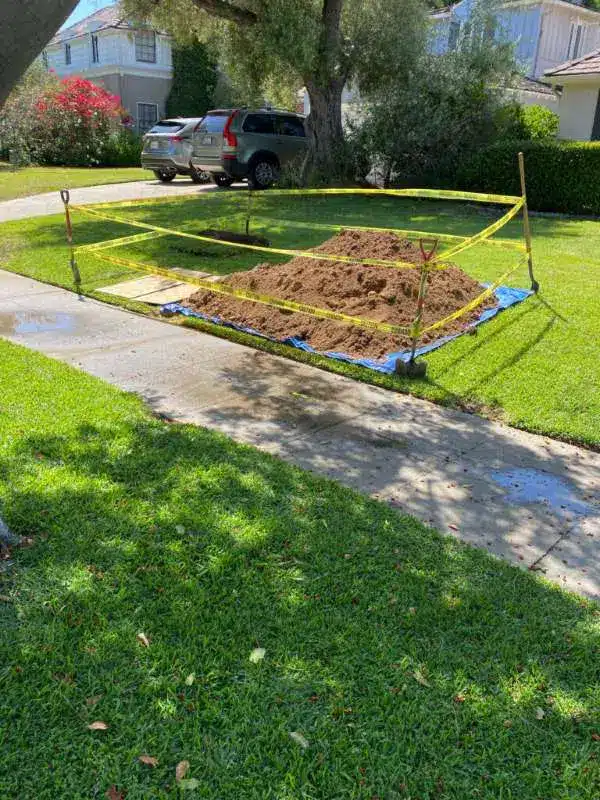 BENEFITS OF HYDRO-JETTING
Hydro-jetting can clear away some pretty heavy duty clogs that include tree roots and heavy rocks. It can also clear long-term grease, oil buildup and gunk to prevent any near future clogs. Bacteria also get washed away in the process, eliminating other problems that can arise from bacterial build up.
Since hydro-jetting occurs completely inside the pipe, there is typically no digging needed. Making this solution economical and safe for clogged drains. The basic functionality of hydro-jetting is relatively simple, so proper use is important for great results.
GET A FREE ESTIMATE
We are more than happy to give advice and make recommendations on which solution is most suitable for your needs. If you need residential hydro-jetting services, don't hesitate to call for an appointment! We offer free estimates for all plumbing services and include written quotes. At The Sewer Surgeon, we offer competitive pricing all day, every day. Ask about our coupon specials, call us today at (855) 650-7867.