24 Hour Emergency Plumbing Services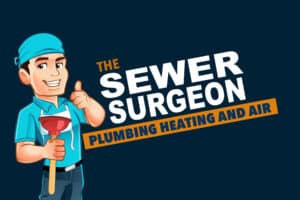 The Sewer Surgeon is a 3rd generation, plumbing company. With offices in Los Angeles, Orange County and Glendora it makes it easy to serve our customers 24-7. When you call you will always get a live person that will take your information and get a plumber on the way fast.
When faced with a plumbing emergency, it's crucial to have access to a reliable 24-hour emergency plumber please call 855-650-7867. Our professionals are available around the clock to address urgent plumbing issues that require immediate attention. Whether it's a burst pipe, a sewer leak, or a backed-up sewer line, we are here 24-hour. Our emergency plumber can provide prompt and efficient solutions to minimize damage and restore functionality to your plumbing system. Don't hesitate to reach out to a trusted 24-hour emergency plumber in your area when you encounter a plumbing crisis.
If you're in need of plumbing services at any time of the day or night, a 24/7 plumber service is your go-to solution. These services are available round the clock, 365 days a year, to address any plumbing issues that may arise. Whether it's a leaky faucet, a clogged drain, a malfunctioning water heater, or any other plumbing problem, a 24/7 plumber service can provide immediate assistance. With their expertise and availability, they can help you resolve plumbing emergencies promptly, ensuring the comfort and functionality of your home or business at all times.