RESIDENTIAL SEWER LINE CAMERA INSPECTION
WHY USE A CAMERA TO INSPECT YOUR RESIDENTIAL SEWER LINE?
A sewer line inspection using a video camera is one of the most popular ways to quickly find the problem and is a valuable tool for any plumbing business. These video cameras are specially designed and waterproof, allowing plumbing professionals to conduct a visual inspection. These cameras can be used in sewer lines underground pipes that include under cement pipes and under the home's foundation. Aside from being cost-effective, there are several other reasons why The Sewer Surgeon utilizes video camera inspection technologies to determine whether a sewer line needs to be repaired, replaced, or just unclogged.
Accuratetly find the problem
Non-Invasive
Saves time and money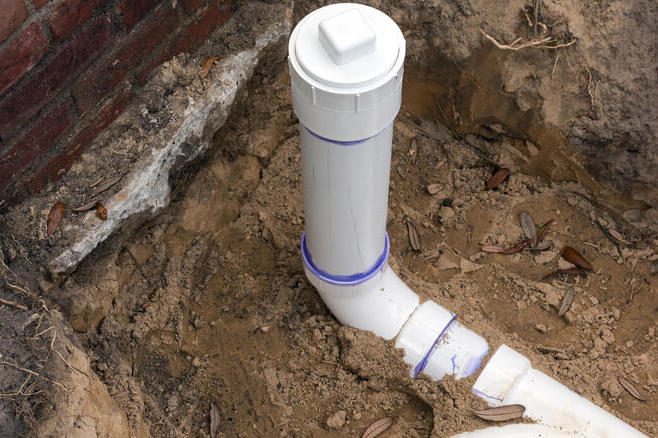 A professionally trained plumber will insert a rod with a high-resolution video camera into the pipe. The video camera sits on the tip of the flexible rod that is designed to travel through all the twists and turns in the pipes. Allowing the technician to thoroughly examine the sewer lines that are between 2 to 36 inches in diameter.
The technician receives the transmitted video footage in real-time so that the condition inside your sewer line and drain can easily and quickly be assessed. We will be able to view any issues directly on the monitor, the footage is saved for reference in the future for any sewer repair. Sewer line camera inspections are just one small part of our sewer line inspection process.
BUT WHY MIGHT YOU NEED A SEWER LINE INSPECTION:
You may need to retrieve a lost item that has gone deep down the drain and into the sewer line. With our residential sewer line camera inspection service, we can recover that important item, saving you time and money. You may need to remodel your kitchen or bathroom, in this case, a camera inspection of the sewer can help determine if you need to increase the size of your residential sewer lines to increase the flow of waste or if what you currently have will be able to withstand the new additions.
If you're looking to purchase a new home and want to make sure you are not purchasing a home that may have costly sewer line problems, with an inspection you can confirm that there are no major sewer line issues and that you are not inheriting any sewer line problems from the previous homeowner.
Our camera sewer line inspection service is the easiest way to prevent any future issues or emergencies. A residential sewer line camera inspection service will save you time and money. The Sewer Surgeon will be able to quickly detect any current issues or potential future problems that if addressed now with trenchless sewer repair can save you a lot of money.
GET A FREE ESTIMATE
We are more than happy to give advice and make recommendations on which solution is most suitable for your needs. If you need a residential sewer line camera inspection, don't hesitate to call for an appointment! We offer free estimates for all plumbing services and include written quotes. At The Sewer Surgeon, we offer competitive pricing all day, every day. Ask about our coupon specials, call us today at (855) 650-7867.
Large Commercial Sewer Line Camera Inspection Services are also available.