24-Hour Plumbers Serving Arcadia, California
If the City of Arcadia's Sewer System Management Plan has failed you and you're experiencing an unpleasant plumbing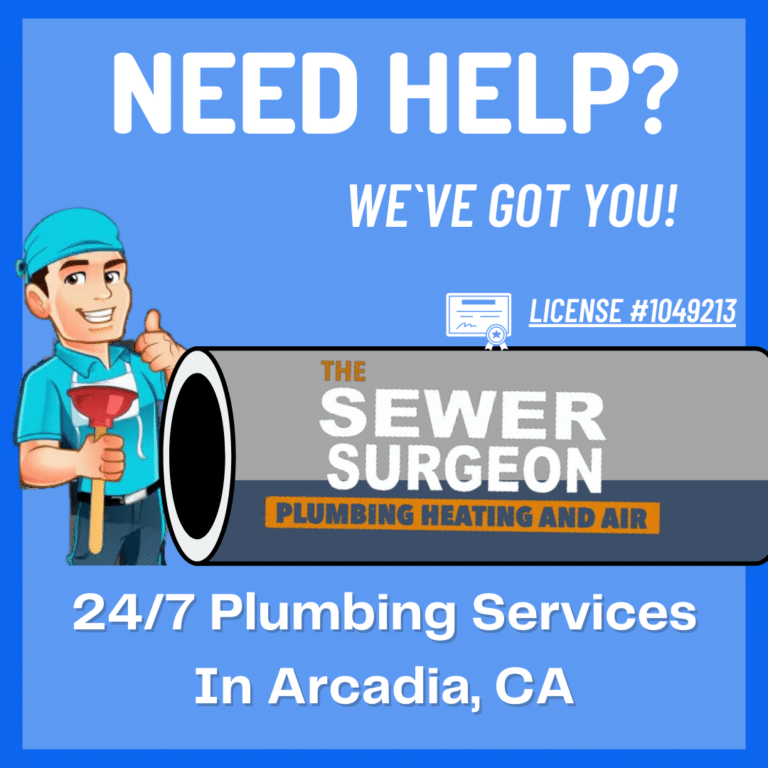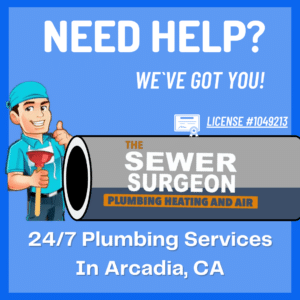 disaster then call our experienced plumbers who can provide you with the remedy you need.
The Sewer Surgeon serves Arcadia, CA, and offers a wide range of services to ensure that your plumbing system is operating smoothly and efficiently. Whether it's a clogged drain, a leaky faucet, a broken water heater, or a more serious problem like a burst pipe, our team of skilled plumbers is equipped to handle it all.
We understand that plumbing issues can be stressful and disruptive, which is why we strive to provide prompt and reliable service to our customers. Don't let a plumbing problem clog your day - call us today and let us take care of it for you!
GET TO KNOW US
We're an LA city-approved and bonded sewer contractor with a team of OSHA-compliant and certified employees that includes sewer robotic certified operators. We've expertly installed more than a million linear feet of new sewer. We're equally adept at minimally disruptive repair solutions, and just as prepared to provide money-saving preventative pipe inspection and drain cleaning services.
OUR TOP-NOTCH SERVICES
We repair all types of residential and commercial sewer lines. After accurately diagnosing the problem, we'll recommend a cost-effective, long-term solution. Sewer repair will leave you with fully restored sewer lines.
One way we repair sewer lines for our clients is through minimally invasive methods. Trenchless sewer repair is done in a way that keeps surface areas intact while still delivering the expected results.
If your water lines need some attention, trenchless pipe repair can also be used to complete repairs more efficiently with alternatives to excavation.
We clean home and business drains with reliable methods that are safe, effective, and appropriate based on the condition of the drain lines. We also perform drain cleaning as a part of routine maintenance for preventative purposes.
We also specialize in:
Pipe Bursting
Point Repair
Septic Tank Cleaning
Emergency Pipe Repair
WHY CHOOSE US
Fully licensed, bonded, and insured, we guarantee your satisfaction with our work. This is one of the best reasons to call on a plumber or pipe repair specialist in Arcadia, CA, from The Sewer Surgeon. You'll also be glad you chose us thanks to:
24/7 emergency service
Free estimates and second opinions
Guaranteed work and parts
Upfront, flat-rate pricing
WE'RE HERE WHEN YOU NEED US
The pipe repair specialists from The Sewer Surgeon are just a call away when prompt, affordable service is needed. We arrive on time for regularly scheduled appointments and as quickly as possible to restore your peace of mind when you request our urgent assistance. Contact us today to start with a free estimate. We also serve: