RESIDENTIAL TRENCHLESS SEWER REPAIR IN GLENDORA, CA, AND NEARBY AREAS
The expense and inconvenience of repairing sewer lines that are located underground cannot be underestimated. The process usually entails tearing up your yard which usually means lengthy repair times and costly services. Sewer line repair is necessary, as eventually, you may experience problems due to cracked, broken, or corroded pipes. If you're facing any of these problems, call The Sewer Surgeon. We provide a residential trenchless sewer repair in Glendora, CA, and nearby areas, a solution that can restore your home's plumbing in no time.
Our team serves clients in: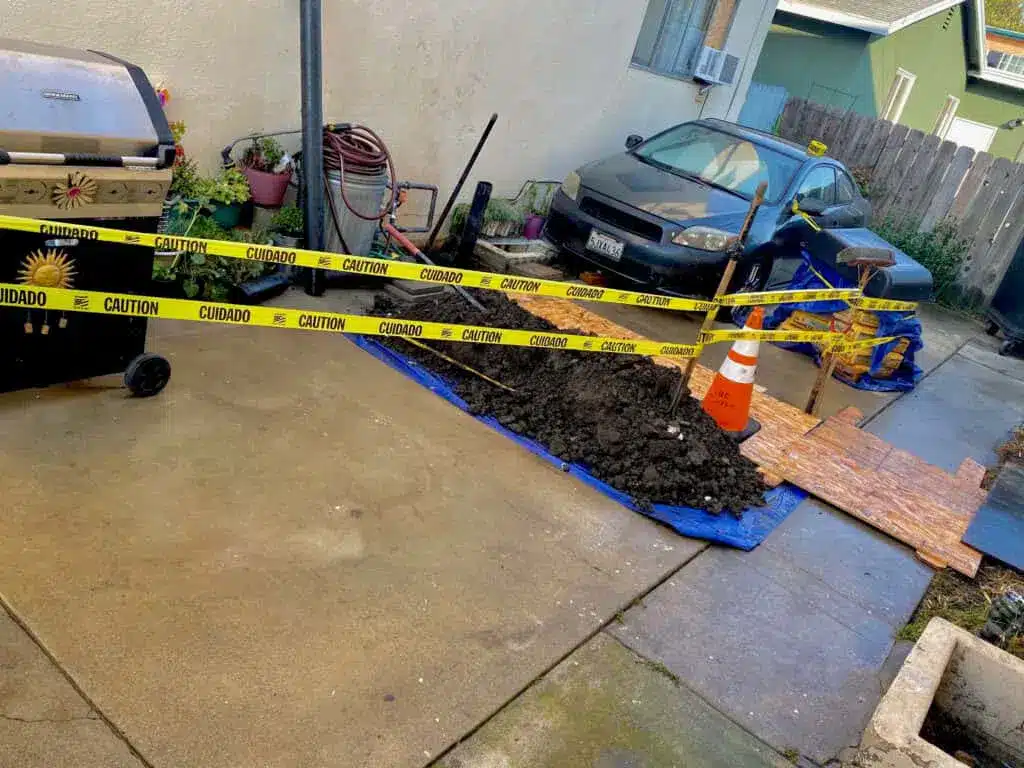 SO WHAT IS TRENCHLESS SEWER LINE REPAIR?
Trenchless sewer repair means we won't have to dig up your lawn. We can restore your sewer lines efficiently and effectively, without tearing up your yard. There are multiple advanced techniques that we can utilize to make sure that your yard stays intact while we repair your sewer lines.
Benefits of Trenchless Sewer Line Repair:
Saves you time and money
Less-intrusive techniques
Repairs usually take less than a day
Keeps your lawn, landscaping, patio intact
Repairs are permanent and meet the highest industry standards
Trenchless sewer line repair, address the following:
Cracked water lines caused by movement
Blocked sewer lines that burst because of roots or debris
Underground sewer lines, underneath residential buildings, and landscaping
Improperly installed sewer lines that lead to constant sewer backups or leaky lines
Damaged sewer lines affected by persistent freezing and thawing
Other trenchless sewer replacement and repair methods include Pipe Pull™ for replacing sewer lines with new piping. The broken sewer line is utilized to guide the new piping into place. All new replacement pipes have a projected lifespan of 100 years and are leakproof, root-resistant, chemical-resistant, and code compliant.
Another effective technique is trenchless lining. Essentially trenchless pipe lining gets rid of the need for broken pipe removal by inserting a hardening liner material that coats the inside of the existing pipe, hence creating a new pipe inside the broken one.
RESIDENTIAL TRENCHLESS SEWER REPAIR FAQS
It's often possible to complete the actual work involved with residential trenchless pipe repair in a day or less. We'll give you a more accurate estimate once we inspect your sewer lines and determine what approach to repair is most appropriate.
GET A FREE ESTIMATE
Our pipe lining company is more than happy to give advice and make recommendations on which solution is most suitable for your needs. If you need residential trenchless sewer line repair services, don't hesitate to call for an appointment! We offer free estimates for all plumbing services and include written quotes. At The Sewer Surgeon, we offer competitive pricing all day, every day. Ask about our coupon specials, call us today at (855) 650-7867.
Large commercial residential trenchless sewer line repair services are also available at SWE Underground. We provide: