Exactly how does your septic system run:
Most septic tanks are made of plastic, concrete, or fiberglass and can last up to 50 years. A septic tank holds solid waste until it is either liquefied or pumped out. A drain field or leach field is a network of pipes with holes that are buried in trenches surrounded by gravel. The drain field connects to the septic tank, the intention is to get rid of toxins and impurities from the liquid as it flows out of the septic tank. A septic tank that is not maintained properly can cause serious issues, including health risks to anyone in the area.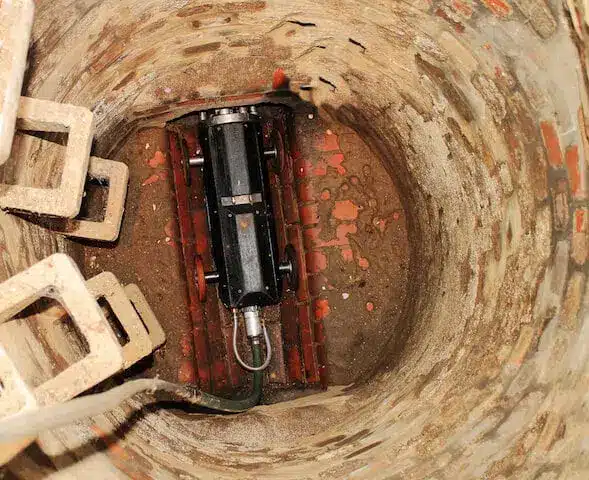 Common problems with septic systems:
Certain objects that get flushed down the toilet into the drainage can cause problems for your septic system. Objects such as cigarette butts and plastics can go into a septic tank and stay there until it's pumped out. Because plastic does not dissolve easily, it can cause havoc on septic tanks and cause them to overflow onto your yard or worse inside your home!
Other household cleaners such as detergents and soaps are also bad news for septic systems. These types of substances can cause the ground around the drain field to harden which lessens the soil's absorption capacity. The same thing can happen with large amounts of grease when introduced into the septic system.
When soil is no longer able to absorb liquid properly, wastewater will often flow back into the septic tank, or even worse, into your home or business.
Keeping Your Septic Tank & Drain Field in Good Working Condition:
Depending on the size of your septic tank and the household size, you should have your septic tank pumped out every 2-4 years. Keeping a regular cleaning and pumping schedule will help to prevent a disaster that could be expensive, hazardous to your health, and messy.
FAST SEPTIC REPAIRS ARE CRUCIAL! 
A reliable plumbing service is essential to keeping your home safe and comfortable. If your septic tank isn't functioning as it should, you will need to call a local plumber who can handle the job quickly.
Working in the Southern California area can be challenging. As a top plumbing company in the area, we must always be reliable and prompt. With many years of experience, you can rest assured that The Sewer Surgeon can operate on your septic tank and drain field. Call us at the first sign of trouble.
Watch out for:
Low Water Pressure
Leaking Pipes
Bad-Tasting Water
Foul Odors
Higher Water Cost
Call our team when you need septic services if you are experiencing any of the warning signs listed above, or any other plumbing issue you need to be resolved quickly.
GET A FREE ESTIMATE
We are more than happy to give advice and make recommendations on which solution is most suitable for your needs. If you need septic repair services, don't hesitate to call for an appointment! We offer free estimates for all plumbing services and include written quotes. At The Sewer Surgeon, we offer competitive pricing all day, every day. Ask about our coupon specials, call us today at (855) 650-7867.
We also offer a systematic septic pumping service for any commercial or residential.